Come to the country and relax .......
Rent a Kayak....... Rent a Canoe......
Explore the famous Grand River in Northeast Ohio
---
Looking for something fun to do;
Call 1-800-Me-Canoe
Trips ranging from 1 Hour to 1 Week.
Individual & Group Lessons Available
Weekday discounts available for law enforcement, firefighters (including volunteers), military (active and reserve), volunteer adult scouters (Boy Scouts and Girl Scouts).
We've been a family owned and operated business since 1966, dedicated to providing you with a safe and enjoyable river experience along the scenic Grand River in northeast Ohio.
Escape the noise and commotion of city life. Come with us, unwind and relax on the beautiful and scenic Grand River in a kayak or canoe.
More Information
Information regarding our kayak & canoe programs, trips and rates can be found by following the links on the left. Check our "Special Trips" and ask us about the $10 meal voucher w/trip to the historic Grand River Manor tavern on the water.
---
Contact Information
Telephone
Office: 1-800-Me-Canoe / (440) 813-0413
Residence: (440) 563-9352

Postal address
3825 Fobes Rd., Rock Creek, OH 44084

Electronic mail
General Information: CompanyEmailfo@grandrivercanoe.com
Please tell us what you think about our web site, company or services. If you provide us with your contact information, we will be able to reach you in case we have any questions. Feedback
NOAA: Weather Forecast; Ashtabula Inland County, OH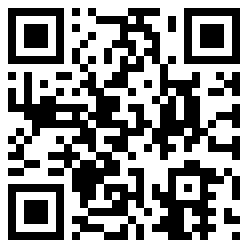 Scan the above image with your smart phone and take us with you!